Ease of Doing Business is used to measure how much businesses are set up to thrive within a given country. This is based on national regulations and resources that determine the simplicity of setting up a business or establishing an enterprise in different countries across the globe. Most recently, Canada is ranked 23rd on the 2020 world index for Ease of Doing Business. We live in a country that's great for starting a business but still has factors slowing business efficiency, keeping us from entering the top 20 listings. While you can't control all facets around our national rating, you can focus on your own enterprise productivity, starting with your recruitment strategies. This will give a Quickstart to the ease of hiring which we believe can improve your business efficiency and growth.
If you hire qualified, talented workers committed to your business values, you will have a strong base for smooth productivity. That way, you'll earn more trust from stakeholders in Canada and around the world. Consider your recruitment strategies as the first set of bricks that you lay down to establish your company foundation. Factors like high staff turnover, delayed hiring processes, or limited candidate consideration could be weakening the overall structure.
Let us help you reshape your recruitment strategies to improve your business development. By establishing what we'll term "ease of hiring," you could enhance your enterprise processes, earn more investors, and contribute to Canada's worldwide economic and Ease of Business ranking.
Reframing Your Recruitment Strategies
According to an article published by the TMF Group, one of the significant obstacles that impaired our Ease of Business scoring is labour. Our talent pool was described as limited because employers value education and Canadian experience when hiring new employees. Many employers emphasize specific qualifications and fail to look beyond them to consider other types of workers that would be an asset to their business.
Here are some common obstacles that could be impairing your ease of hiring:
Limiting Your Options
While it's essential to have a clear vision of the skills, knowledge, and experience that will ensure your new employees thrive in your company, your hunt could be biased or focused toward a very small, limited group of people. Your candidate expectations may be too specific, causing you to receive fewer applications from candidates who tick the boxes but may be missing the characteristics that will make them an asset to your company.
Hiring Timing
Your recruitment strategies may be focused on filling open job positions as fast as possible to keep the machine running. The issue is that a rushed hiring process may mean that you settled for someone because they were available first. Once they start working for you, you may recognize your mistake in hiring them and need to begin your search all over again.
On the other hand, if you, your hiring management team, or your outsourced recruiters have too much on your plate, your hiring process could be severely delayed. When a candidate applies, they could lose interest in following through if they don't hear back from your company until weeks later.
Low Staff Retention
As mentioned, if you're settling for candidates who seem to be the right fit because they fulfill the job posting expectations, you may notice they don't tend to stay with your company for very long. If you failed to learn about their professional goals or values, you might not have realized you hired someone simply using your business as a stepping stool to another job role somewhere else. Or, you may have taken on someone who does not believe in the principles that drives your enterprise. They may have the skills and education you needed, but they may struggle with your fast-paced environment, collaborative methods, or working independently.
Your flawed recruitment strategies form a revolving door system that's preventing you from establishing ease of hiring where you recruit quality talent who will remain loyal and contribute to your company productivity and EOB.
So how can you secure ease of hiring for improved business development?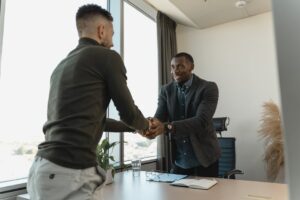 Make Your Jobs Accessible to Diverse Qualified Candidates
Consider sharing your job posting beyond your current platforms and publishing it on multiple networking forums for people seeking employment, including those committed to groups that have been historically marginalized. That way, you can access a wider talent pool and find more candidates with the skills, knowledge, and diverse experiences to grow your company.
Conduct Assessments or Evaluations to Test Skills
To ensure the people applying for your job role are qualified, save yourself the time and trouble of finding out too late by providing assessments to test their skills when submitting their resumes. These should be short tests that will measure their technical and soft skills. You could also include evaluations that will offer more insight into the candidate's personality, work experience, and work ethic.
Include Company Compatibility in Your Recruitment Strategies
Often, businesses will commit to finding people who possess the skills they need but overlook considering their compatibility with the company. Consider your overall business culture and the people who thrive within it. With this in mind, you can apply another filter in your recruitment to determine if the potential hire will mesh well in your work environment.
Improve Your Onboarding Methods
Perhaps your recruitment strategies are already incorporating the above practices, but you're still experiencing high employee turnover. The issue may be in your onboarding process. Your training and initiation approach may not be helpful for new hires. Revise your onboarding process so you make new employees feel welcome and offer the resources and guidance they need to settle in and start thriving in your business.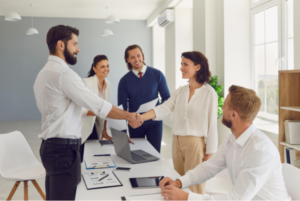 emergiTEL's Solution for Efficient and Diversified Recruitment Strategies
If your company is efficient in its processes, you will establish your Ease of Doing Business. That way, you'll have more products being outputted or services fulfilled, leaving your stakeholders overly satisfied and willing to invest more.
However, you can't achieve your EOB without focusing on your recruitment strategies to attract and retain qualified talent to secure your business productivity. You need to commit the time to create a hiring plan that will help you find suitable, diversified candidates who will grow your business with their hard work, innovative thinking, and engagement with your company. Through your ease of hiring, you will build strong roots for your enterprise to offer a base for your business development.
Start making an impact by working with strategic third-party recruiters who will learn your business values and employee expectations to focus your search for new hires. At emergiTEL, our goal is to find the perfect talent that will contribute to your business growth. We will explore a diverse pool of talent and apply a 3D screening system to ensure you are handed the best suitable employees who are compatible with your company culture and possess the technical and soft skills. With your improved recruitment strategies, you'll earn higher employee retention rates for more consistent, productive progress as a Canadian enterprise.
Contact us today to assemble your talented team.